Mosaici Moruzzi, masters mosaicist for over 40 years
Mosaici Moruzzi was founded over 40 years ago at the foot of a castle, in an ancient village at the foot of the Friulian Pre-Alps, included in the list of the Most Beautiful Villages in Italy. Since ancient times, Friuli Venezia Giulia has been famous for its mosaic works, and it is in the wake of this tradition that our company too has come to life and established itself on the national and international scene.
Mosaici Moruzzi was established
The foundation in 1980
After ten years spent working in an artistic workshop in Paris, in 1980 Sergio Moruzzi, a master mosaicist recognised as a 'Master of Art' in Friuli Venezia Giulia, returned to his home town, Toppo di Travesio in the province of Pordenone, and founded the company Mosaici Moruzzi.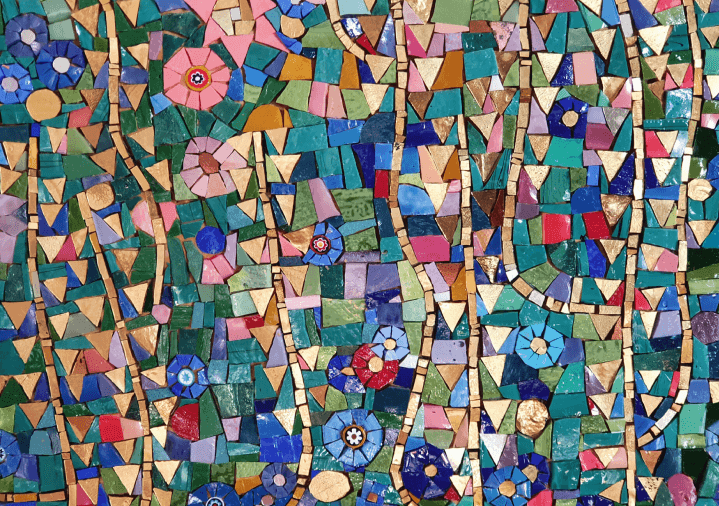 The company grows
Master mosaicists at work
Over the years Mosaici Moruzzi has grown with the entry into the company of Sergio's son, Nicholàs Moruzzi. The company currently consists of three partners and five collaborators, all graduates of the famous Friuli Mosaic School in Spilimbergo (PN) "Città del Mosaico", where the company also has a showroom.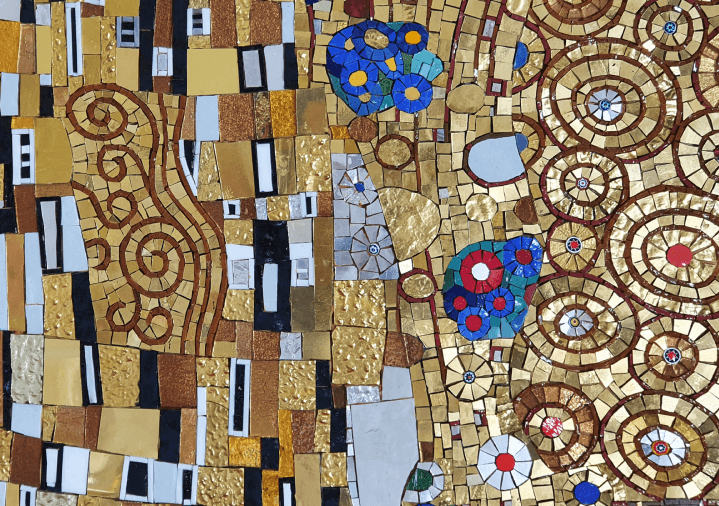 International acknowledgement
From East to West
In over 40 years of activity, Mosaici Moruzzi's fame has established itself both nationally and internationally for the creation of mosaic works and the production of mosaic tesserae. Today the company can boast commissions from Japan, the United States of America, Arab countries and many European states and stable collaborations with architecture and interior design studios and companies in the world of furnishing.