Tesserae production
Waterjet cutting
Technology and innovation at the service of art! Since 2021 Mosaici Moruzzi has innovated its production process of mosaic tiles by activating a new waterjet working centre equipped with cad-cam software.
The modern machinery allows to cut, starting from a marble slab and thanks to a very powerful water jet, complex and profiled figures that enrich the mosaic works with personalised elements of great visual impact. Thanks to the software that "animates" the machine, the decorative elements can be easily and quickly replicated for serial application on floor, wall and furniture covering projects.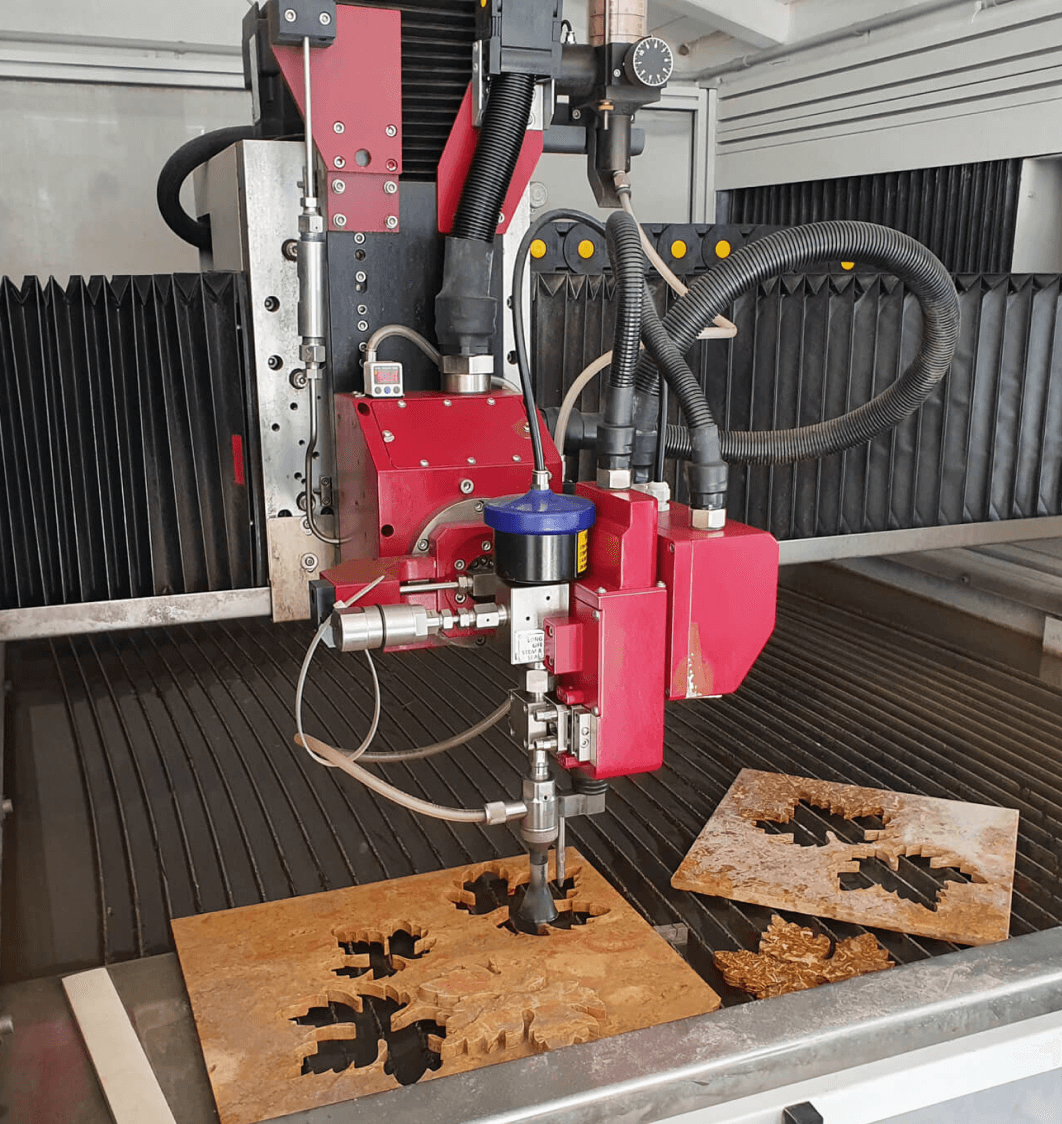 Marble tesserae production
As well as producing mosaic works, we also produce and sell marble tesserae for mosaics used by other masters and artisan workshops for their creations.
There are 46 different types of marble in our sample book, which, once cut, allow for the creation of multiple nuances to translate sketches into mosaic works with skill and great aesthetic care.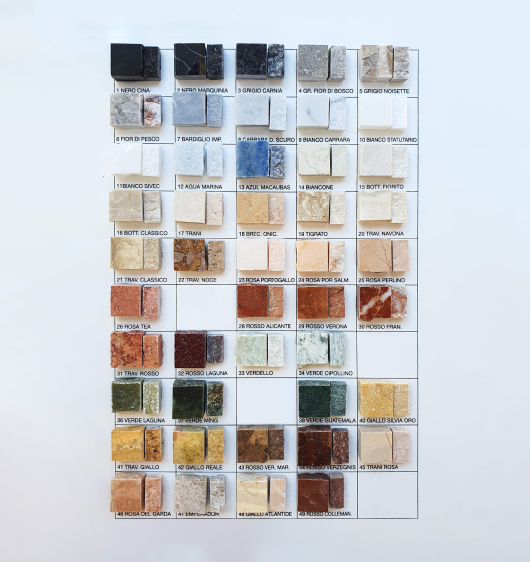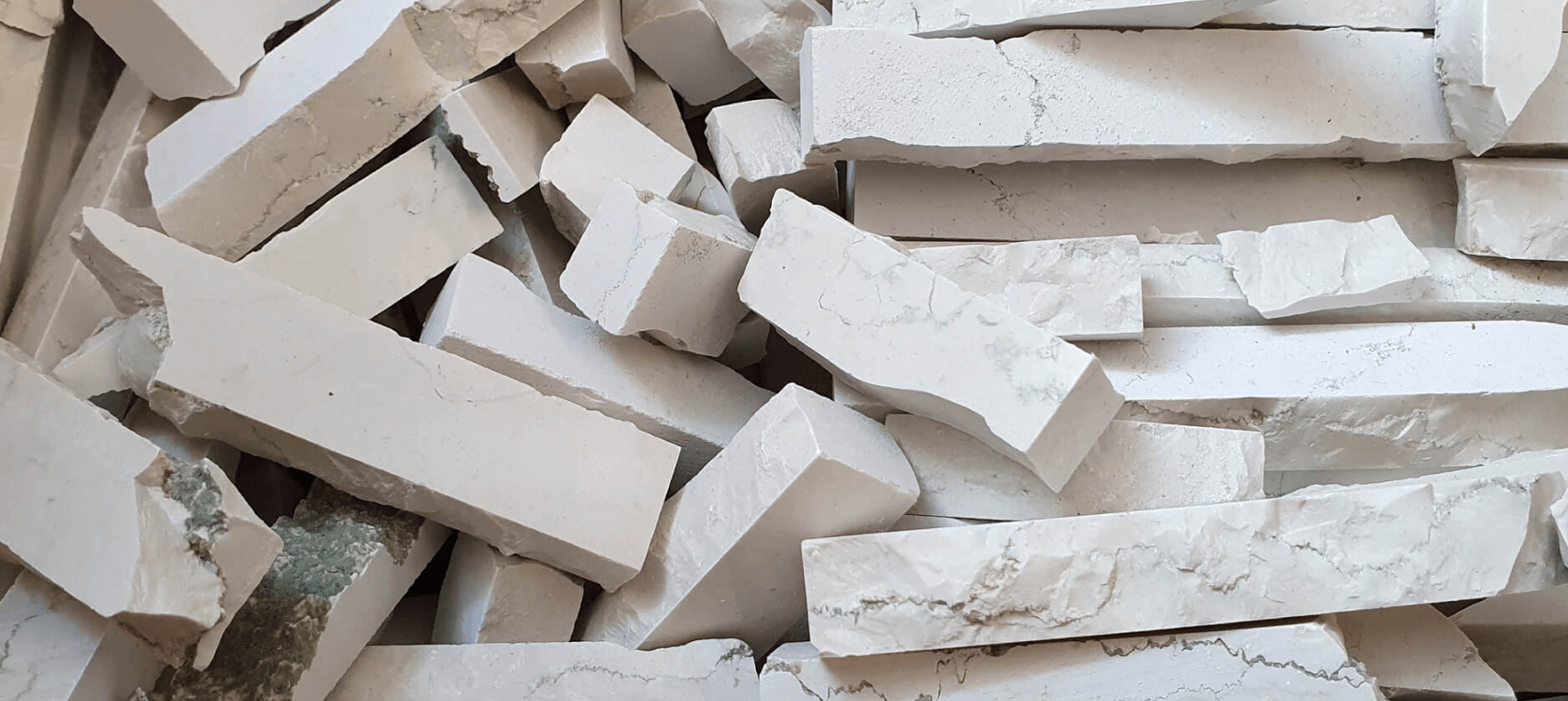 Download our price list
46 types of marble for 4 different cuts: download our price list, select the marbles you want and start creating your own mosaic artwork with our marble tiles.
"INTAGLI SU FONDI A MOSAICO DI VARI MATERIALI PER REALIZZAZIONI SERIALI DI NUOVE VALENZE ESTETICHE" project
Waterjet machinery for mosaic tesserae carving purchased thanks to the call POR FESR 2014-2020 – Line of intervention 1.2.a.1 – DGR n. 991/2020